INTERNATIONALIZATION STRATEGIES OF THE BRAZILIAN MEAT AGRIBUSINESS SECTOR: EXPORTS OR DIRECT INVESTMENT ABROAD?
Abstract
The article analyzes the internationalization strategies of the four largest Brazilian companies in the meat (beef, pork and poultry) agribusiness sector, by considering the comparative and competitive advantages of the country and the companies. JBS, Marfrig, Sadia and Perdigão were studied, of which the last two merged in May 2009, forming Brasil Foods. The authors looked into what led these companies to start investing  abroad directly, as from 2005, as a complement to their exports, the preferred strategy for placing products in foreign markets. The research method used was the multiple case study, drawing on primary data (interviews, corporate annual reports, financial statements, press releases and shareholder information) and secondary data (theses, dissertations, academic articles, reports in newspapers and business journals), using bibliographic and documentary research. Everything was analyzed in the light of international business and strategy theories. The results show that exports still predominate and that investing directly abroad was, in principle, a reactive strategy to sanitary barriers against Brazilian products. However, the acquisition of companies in restriction-free countries has increased as part of a forward-looking strategy for gaining access to new markets and strengthening brands.
Key-words: Agribusiness. Internationalization. Strategy.
Downloads
Download data is not yet available.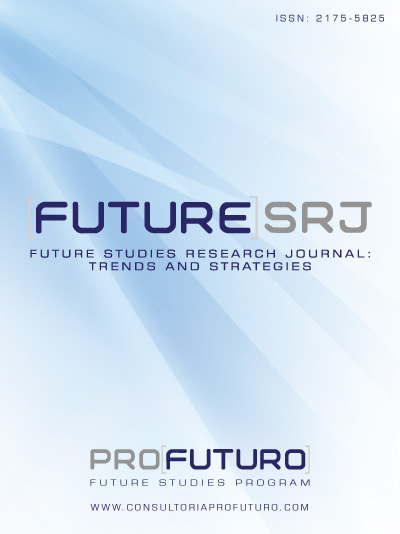 How to Cite
Stal, E., Sereia, V. J., & Silva, R. C. da. (2010). INTERNATIONALIZATION STRATEGIES OF THE BRAZILIAN MEAT AGRIBUSINESS SECTOR: EXPORTS OR DIRECT INVESTMENT ABROAD?. Future Studies Research Journal: Trends and Strategies, 2(2), 132–161. https://doi.org/10.24023/FutureJournal/2175-5825/2010.v2i2.59
Section
Artigos / Articles
License
Authors who publish with this journal agree to the following terms:
1. Authors who publish in this journal agree to the following terms: the author(s) authorize(s) the publication of the text in the journal;
2. The author(s) ensure(s) that the contribution is original and unpublished and that it is not in the process of evaluation by another journal;
3. The journal is not responsible for the views, ideas and concepts presented in articles, and these are the sole responsibility of the author(s);
4. The publishers reserve the right to make textual adjustments and adapt texts to meet with publication standards.
5. Authors retain copyright and grant the journal the right to first publication, with the work simultaneously licensed under the Creative Commons Atribuição NãoComercial 4.0 internacional, which allows the work to be shared with recognized authorship and initial publication in this journal.
6. Authors are allowed to assume additional contracts separately, for non-exclusive distribution of the version of the work published in this journal (e.g. publish in institutional repository or as a book chapter), with recognition of authorship and initial publication in this journal.
7. Authors are allowed and are encouraged to publish and distribute their work online (e.g. in institutional repositories or on a personal web page) at any point before or during the editorial process, as this can generate positive effects, as well as increase the impact and citations of the published work (see the effect of Free Access) at http://opcit.eprints.org/oacitation-biblio.html
• 8. Authors  are able to use 
ORCID
 is a system of identification for authors. An ORCID identifier is unique to an individual and acts as a persistent digital identifier to ensure that authors (particularly those with relatively common names) can be distinguished and their work properly attributed.